Saturday Classes
October

Saturday 30th -Raw Edge Applique 10 - 3pm $40

Want to learn the basics of doing freemotion sewing.You will learn how to use your freemotion foot to applique a small wall hanging or cushion front. Once you have completed the applique then you get to do free motion quilting design in the background.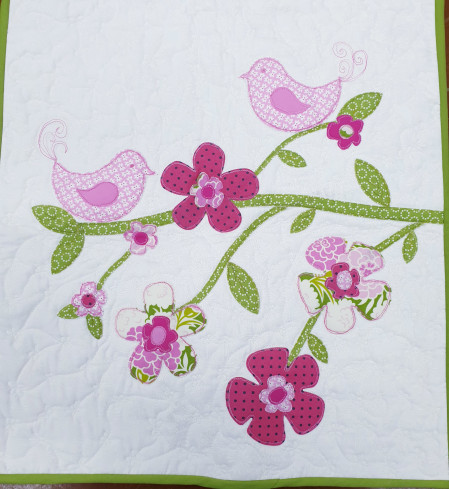 NovemBER
Saturday 7th - Christmas Decorating 2020 10 - 3.30pm
$50 includes the "Chill" panel.

Makes some quick and easy decorating projects for Christmas 2020 using the "Chill" panel from Moda fabric company. During the class you will be making a table runner and a wall hanging. You will be able to complete the other projects at home. Patterns will be available.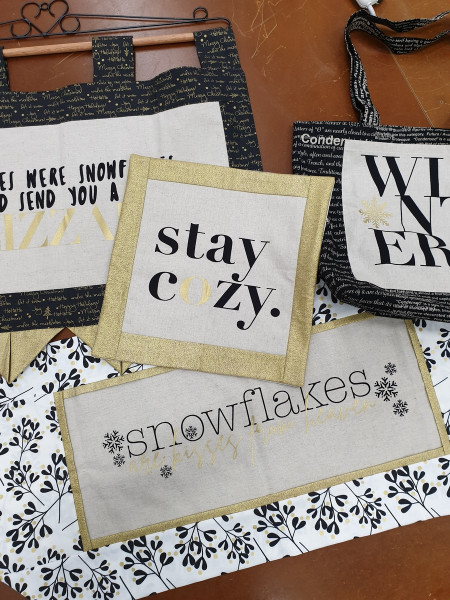 Saturday 14th - Sit n Sew cost $10 for full day
Saturday 21st- Quilting Class 10am to 3.30pm $30
Saturday 27th - TBA

December
Saturday 5th - TBA

Saturday 12th - Quilting Class 10am to 3.30pm $30
Class guide
Samples of most workshops will be on display in the shop prior to the class. Fabrics and notions etc are not included in class fees unless specified. Requirements lists are supplied when you pay your deposit for your class.
Sewing Nook - Sit n Sew
Do you need to set aside time for yourself to get some sewing done? This is a chance to have some social interaction away from the demands of home and work and do some stitching.
Scan n Cut Class
Because there is just SO MUCH that this machine can do and you want to know how. Then these classes will show you how.
Quilt Class
In this class, you can enjoy learning some new skills or brush up on your quilting skills by making some projects for yourself or for gifts. Bring along the patterns that you have always wanted to make or your unfinished projects and enjoy working on them with help. If you need inspiration then make a sampler quilt to learn different techniques