Kornacraft Sewing Centre is open
Monday to Friday 9am - 5pm
Saturday 9am - 4pm
To keep staff and our customers safe during COVID19 please adhere to the following guidelines as we are taking every precaution at present to keep all safe.
When visiting our store please use the santitizer stations set up for you to use they are situated at the entrance, on the counter and on the class table. There is plenty of room to move so keep a 1.5metre distance from others as you shop.
If unwell please do not visit, but we will miss seeing you in person.
We are very happy for you to place an order by phone 08 85223246 or visit our website shop (click on shopping bags below) from the comfort of home. We have a collect in store function at the checkout section so you can collect in-store and save on postage if you are a local or have a willing vounteer.
If you have any questions just give us a ring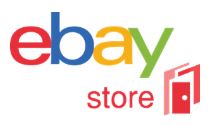 COMING MAY 2021
PRE-ORDER NOW
TILDA Gardenlife 20 pce fabric collection